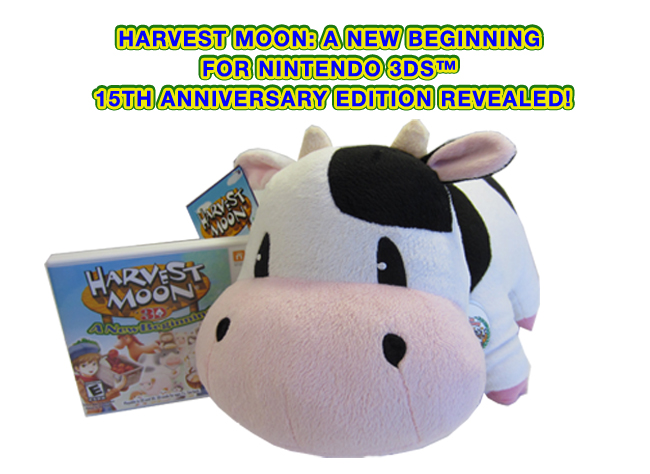 Yep, that's right. If you pre order Harvest Moon: A New Beginning 15th Anniversary Edition from Natsume.com's store, you get this BIG cuddly 12'' cow to go with it!
From Natsume.com:
Quote:
We're announcing a special anniversary edition which will include a 12" cow plushie. This version will be available exclusively via the Natsume Online Store. Pre-Orders will begin September 24th and you will ONLY be able to pre-purchase this package before the game's official launch:

November 6th, 2012

Non-Anniversary pre-orders will still include the Yak plushie as previously revealed. Pre-orders for the "yak edition" will also begin on the Online Store Sept 24th.
Game + yak pre-order will be 39.99 USD
Game + anniversary cow premium pre-order will be 49.99 USD
I just thought I'd let you guys know about this. I'm pre ordering to get the cow!!! Who else is excited?