http://www.nintendoworldreport.com/feature/35765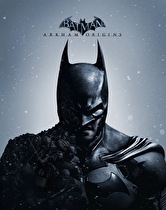 After all the big name villains in the first two Arkham games, those less familiar with Batman's storied rogues gallery may have looked upon those set to be featured in Arkham Origins with some befuddlement. Anarky?
Copperhead? The Electrocutioner? Believe me dear readers, you are not alone. Although the game will feature some A-listers (Joker, Bane, Penguin), for the most part, Warner Bros. Games Montreal has chosen more obscure villains to oppose their rookie Dark Knight. It would seem that everybody and their dog is out to collect on Black Mask's bounty this time around, and just as Batman would do, it's best if you read up on your opponents before engaging them. To the Batcomputer!
Black Mask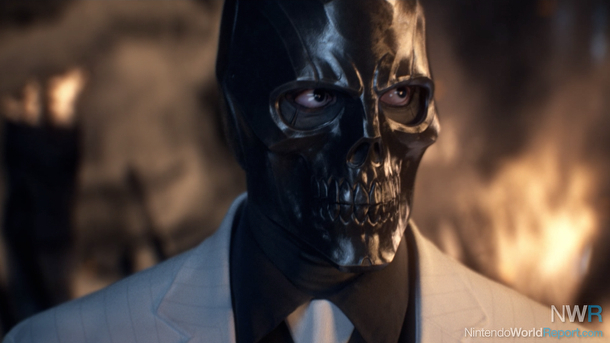 Roman Sionis had a rough childhood. His parents were social elites by manipulation, brushing elbows with Gotham's most powerful families, including the Waynes. Status and perception was everything to Roman's parents, although they were quick to judge and insult their friends in the privacy of their own home. Incidents involving a careless doctor and a harrowing raccoon attack were both covered up by his parents so that their high society colleagues wouldn't discover their less than perfect parenting. Roman Sionis and Bruce Wayne grew up as friends more through careful engineering than genuine affection, and Roman grew to deeply resent the "masks" his parents wore in public versus their genuine, apparently horrible, natures.
After graduating from high school Roman began working with his father at Janus Cosmetics, where he fell in love with a girl named Circe. His parents forbade the relationship, looking down on Circe's lower social standing. Enraged, Roman did the sensible thing: he burned down the family mansion with his parents still in it! He took over Janus Cosmetics but proved to be a poor businessman—he nearly bankrupt the company by rushing a poorly tested makeup to market that disfigured its users. Circe left him and his old schoolhouse chum, Bruce Wayne, offered to buy out Janus and appoint its own Board of Directors.
Penniless and alone, Roman found himself breaking into his parents' crypt (but not before being struck by lightning!) and fashioned a skull-shaped mask out of his father's casket. Now calling himself the Black Mask, Roman assembled a group of henchmen and began killing the people who he believed wronged him, eventually going after Bruce Wayne at a costume gala. Bruce disarmed Roman, who then fled to his base of operations (the family crypt) while being followed by Batman and Robin. Eventually arriving at the rebuilt family mansion Black Mask intended to, once more, burn down every connection he had with his former life, including himself, and begin anew. Batman pulled Roman from the burning building but not before the fire had melted the mask to his face. He would later escape from Arkham every few months just like every other Batman villain and reform his "False Face Society" of henchmen. He was eventually killed by Catwoman.
In Batman: Arkham Origins, Black Mask is a powerful crime lord who controls many of the gangs in Gotham (and politicians). He orders a hit on Batman and hires eight assassins to take out the Dark Knight.
Firefly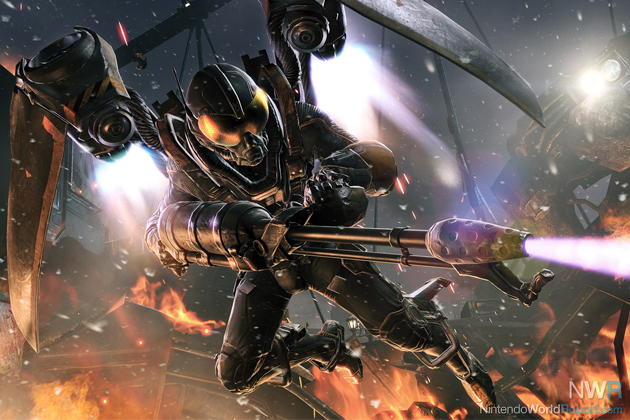 I usually think of Firefly as the Batman version of Mysterio from Spider-Man. Both work in film as special effects experts and both turn to a life of crime. Garfield Lynns is a bit of a pyromaniac in his spare time and turns to crime after being fired from his job. Firefly becomes the "Robin" to another villain, Killer Moth, who eventually fires Lynns after realizing how much of a nutjob he is. Firefly has never been a major villain in the Batman universe. Firefly's biggest appearance was in Part 1 of the "Knightfall" storyline. Lynns has been the victim of his own pyromania once suffering from burns over 90% of his body in an arson attempt gone wrong.
He uses pyrotechnics and explosives as his primary weapons. He carries many fire-based weapons like a flamethrower and grenades. The fixed wings on his back allow him to glide on updrafts (which he often creates).
It will be interesting to see how Firefly is handled in Arkham Origins as he's usually portrayed as a C-string villain. He's been more prominent in various animated incarnations, appearing in
The New Batman Adventures, Justice League, The Batman
, and even
The Brave & The Bold
.
Copperhead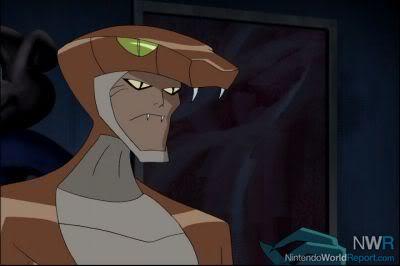 One of Batman's more gimmicky foes, Copperhead is a contortionist who wears a stupid-looking snake-themed costume. He looks a little bit like Snake Man from Mega Man 3. The costume's hood, which of course looks like a venomous snake head, has two "fangs" which inject venom into his enemies. The back of the suit has a prehensile tail and I'm not sure if anyone knows how he controls it. Copperhead is generally a "villain for hire" and has turned up in the Justice League animated series just as often as in the Batman comics (he also shows up in Teen Titans). In the New 52, Copperhead is portrayed as a snake/man hybrid who works for the Secret Society of Supervillains.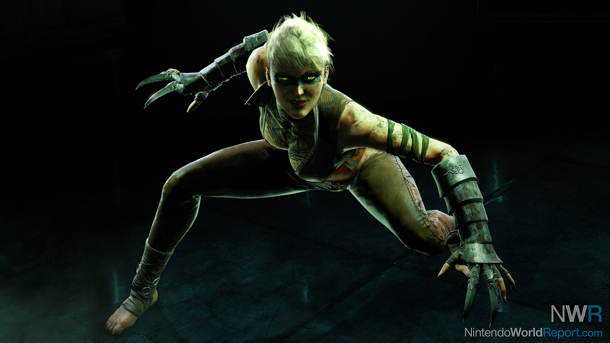 The Arkham Origins version of Copperhead will be completely original and, surprisingly, female. Also surprisingly, this version of Copperhead will be integrated into the New 52 after the game's release. The Origins Copperhead will also focus more on acrobatics and contortion (they mo-capped an Olympic athlete for her!).
Deathstroke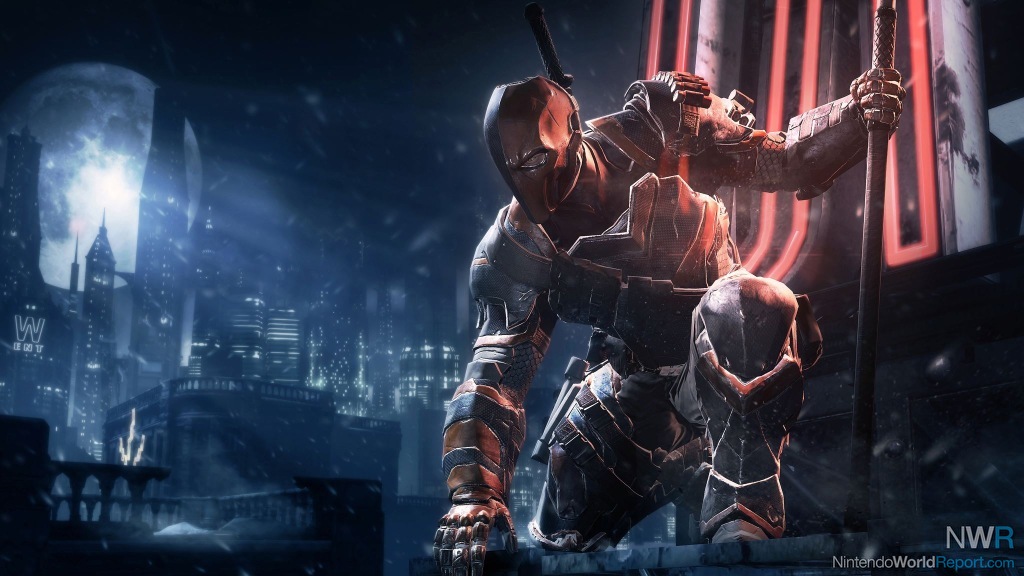 Slade Wilson has an incredibly complex and a lengthy backstory as a primary villain of the Teen Titans. For our purposes you should know that he's an incredible marksman and skilled melee fighter, using a sword just as often as a sniper rifle. He's only got one eye (which you'd think would affect his marksmanship). In the New 52 he is a highly sought after mercenary. His lengthy pre-New 52 history has seen him become a test subject for various super-soldier programs, and as a result, he has heightened speed, agility, stamina, and reflexes. He is a tactical genius and has limited, but enhanced, healing abilities. In his latest incarnation he wears an armor suit composed of Nth metal, the same as Hawkgirl's mace, which allows him to absorb blows from superhumans.
We just saw Deathstroke in this year's excellent Injustice: Gods Among Us, where he was voiced by J. G. Hertzler, who you may remember as Deep Space Nine's General Martok. In Arkham Origins he is, of course, one of the assassins hired by the Black Mask to kill Batman. I imagine he'll be one of the game's primary antagonists. There is also pre-order DLC that will allow you to play AS Deathstroke, who has his own abilities, and he will come with alternative skins based on his comic appearances and Injustice. Whether the Wii U version actually GETS the DLC is another matter entirely...
Deadshot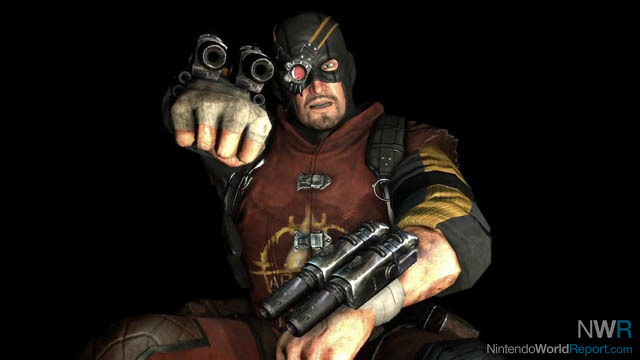 You might say that including Deadshot and Deathstroke in the same game is kind of redundant, and I'd agree. He's basically the DC version of Bullseye, who you might remember from the terrible Daredevil movie. He's also already appeared in Arkham City in a sidequest. Floyd Lawton is known for his silly-looking 90's-inspired costume and his wrist-mounted guns. He has never been a major player in DC comics, but has been a member of the Suicide Squad. Like Copperhead, Deadshot is basically a "villain for hire" whose superpowers begin and end with being a very good shot. He has been written as having a twisted past family life. He's been seen a few times in the Justice League animated series, including as a member of "Task Force X," which is the animated version of the Suicide Squad.
His appearance in Arkham City may hint at his role in Origins.
In City, Deadshot laments that Batman is the one target he has missed, suggesting that, in the past, he'd taken a shot at Batman. This is, indeed, the case, having been hired by Black Mask in Origins where he missed his target (since Batman must live through the encounter). He was hired by Hugo Strange to assassinate political prisoners or media personalities with sensitive information about Hugo Strange or Arkham City itself. In addition to Origins, Deadshot is also set to appear in Arkham Origins: Blackgate, which is set three months after the console game (where he will, assumedly, miss Batman a second time).
The Electrocutioner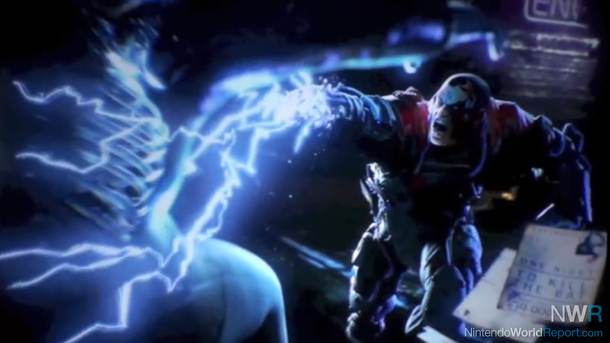 Lester Buchinsky wears a costume that can generate electricity without hurting the wearer. He's not much of a villain, and in fact started his career as a vigilante crime-fighter. He's usually working for somebody else and has proven to be more of a problem for Green Arrow and Speedy than Batman and Robin. We'll see how he's portrayed in Arkham Origins, although it's pretty clear that Batman augments his own arsenal based on Electrocutioner's tech. Those electrified gauntlets must come from somewhere.
The Mad Hatter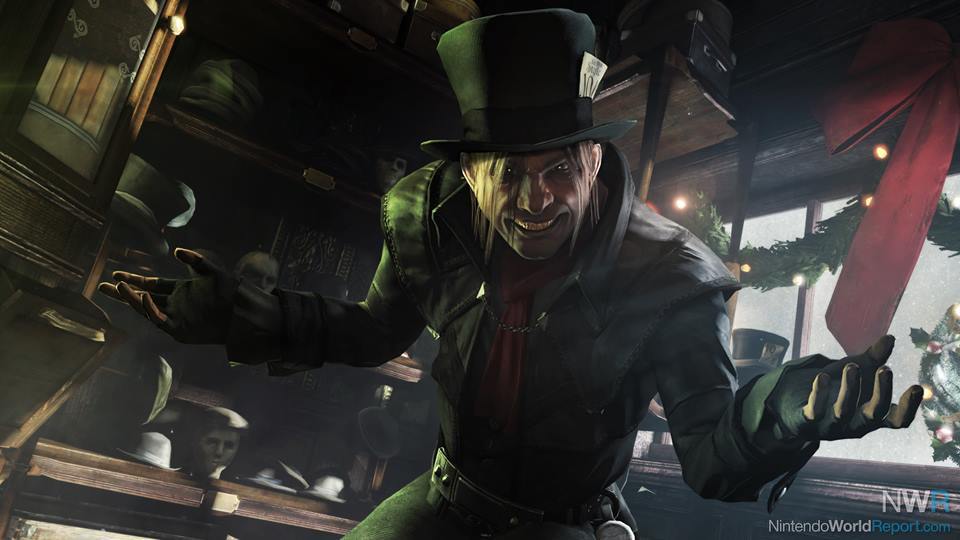 Jarvis Tetch also appeared in Arkham City in a hard to miss sidequest. He's quite taken with Alice in Wonderland and its sequel, Through the Looking-Glass. Various stories from the Batman canon have suggested he's a pedophile and has an unhealthy obsession with hats.
He uses mind-controlling substances and computer chips,often in hats, to live out his own bizarre fantasies. Never an A-lister, Tetch is usually seen working for somebody more powerful. In the New 52 he appears as a man afflicted by Hypogonadism, delayed onset of physical maturity and/or androgyny in men, and hydrocephaly. He fell for, but was rejected by, a girl named Alice. He was eventually sent to an Arkham Detention Facility after he started having violent outbursts.
Tetch was freed at some point and created an Alice in Wonderland theme park in a missile launch facility, where he also created the illusion of pedestrians with mind-controlling hats. He intended to take Alice there to have a "perfect day" in Wonderland with her, but upon seeing what her life had become (poor white trash, bad marriage, kids, trailer park), he killed her to "put her out of her misery". He then kidnapped plenty of other women in an attempt to mind-control them into being Alice but killed them all for being imperfect. Batman eventually stopped him, but not before the Hatter killed Bruce Wayne's girlfriend. Can't say what his role in Arkham Origins will be, but I assume he'll concoct another hallucinogen for Batman to deal with that will be Lewis Carol-themed. As he acted alone in Arkham City, I'm interested to see how he'll connect to the bigger picture in Origins.