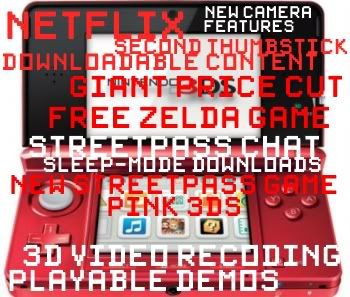 NOW AVAILABLE!
Personally, I've never been so eager to download a console
system update.
After a bit of a delay, the 3DS system update is now available for
download! The image above mentions the big changes that Nintendo has
made to their latest handheld. What have you guys been looking forward
to the most? For me, it's been the new camera features like 3D video
recording.
I'll soon be posting a news video about this.